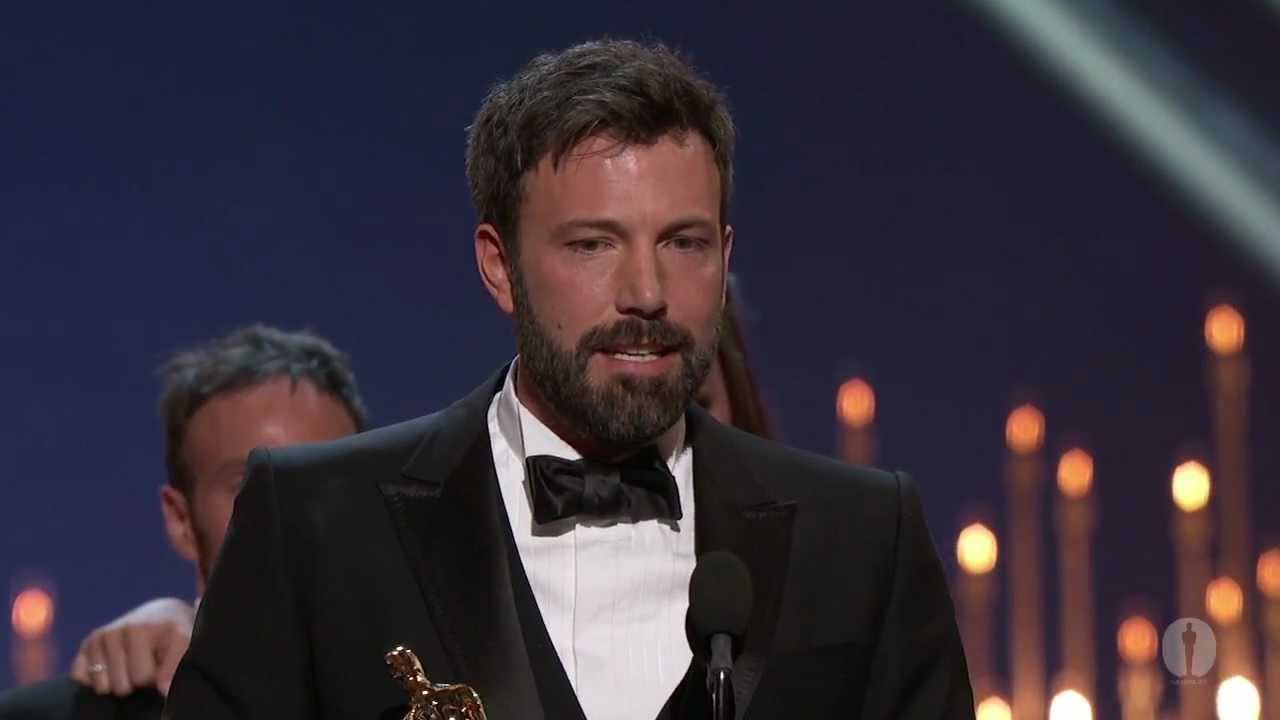 Image via Youtube.
How do you rate it?
With
Ben Affleck
being cast as the new
Batman
, the Internet turned into a giant dissing forum. The actor has received mostly negative comments since the news broke out (watch the video below). Shame on you, people!
So I decided to even out the score a bit and talk about the advantages of signing up Ben as the new Dark Knight. Let's hear the top five reasons as to why he should be the new Batman!
5.
Manly chin
Ben Affleck has a very well defined and manly chin, if that makes sense. It gives you the impression that Ben could punch a hole through the wall with it. Plus, Batman has always been portrayed as having a robust square jaw line on cartoons, and even in some film adaptations.I guess it makes the character look more "grizzled" as Warner Bros. put it.
4.
Boston accent
Although not actually born in Boston, Ben Affleck loves the city and films many of his movies there. Most recently, he showed us the sights of the big B. in his directorial debut The Town. The actor had to adopt a Bostonian accent to play a bank robber. Now, just think about how hilarious it would be if he decided to do that with Batman. I know it will never happen, but there's something funny in a superhero with a gangsta attitude and a dirty mouth.
3.
Academy Award contender
Affleck has become Hollywood's golden boy, as of recently. Everything he's in, hits the jackpot. No doubt Zack Snyder, Christopher Nolan and company are talented, too. But putting them together with Ben Affleck is simply genius. Could Man of Steel 2 be the first superhero movie ever to win the Oscar for best picture? I certainly hope so!
2.
Matt Damon could be Robin
This possibility is not that far fetched, theoretically at least. Before casting Affleck for the part, Warner Bros said that they were looking for a "40-ish grizzled" version of Batman. After a lot of speculation, they found the Daredevill star. But we know that Ben doesn't go too far without Matt Damon around.
Ben and Matt's friendship is legendary. So, if a future script was to feature Robin, guess whom Ben would try to hook up (cough... Matt Damon)? Of course, his brother Casey [Affleck] would be more appropriate for the role, because he looks much younger, but if Warner Bros set out to look for an older Batman, then why not a "40-ish grizzled" version of Robin, too?
1.
Ben Affleck never dies
Aside from Smokin' Aces, Ben Affleck has never died in a movie, so far. And since his role there was small, I'm willing to let this one go. He truly is a "man of steel" (pun intended).
The Argo helmer has played many heroic roles such as a captain in the U.S. army (Pearl Harbour), a CIA operative (The Sum of All Fears and Argo), a fallen angel (Dogma) and a superhero (Daredevil), to name just a few. Therefore, Batman would be a smooth transition for him.
Do you agree with the list? What do you think is the best card Ben Affleck could bring to the table?