Man of Steel
synopsis:
A child, sent to Earth from a dying planet, is adopted by a couple in rural Kansas. Posing as a journalist, he uses his extraordinary powers to protect his new home from an insidious evil.
Starring:
Henry Cavill, Russell Crowe, Kevin Costner, Amy Adams, Michael Shannon, Diane Lane, Laurence Fishburne, Jadin Gould, Michael Kelly and others.
In five weeks... #ManofSteel twitter.com/ManofSteelMovi…
— Man of Steel (@ManofSteelMovie) May 11, 2013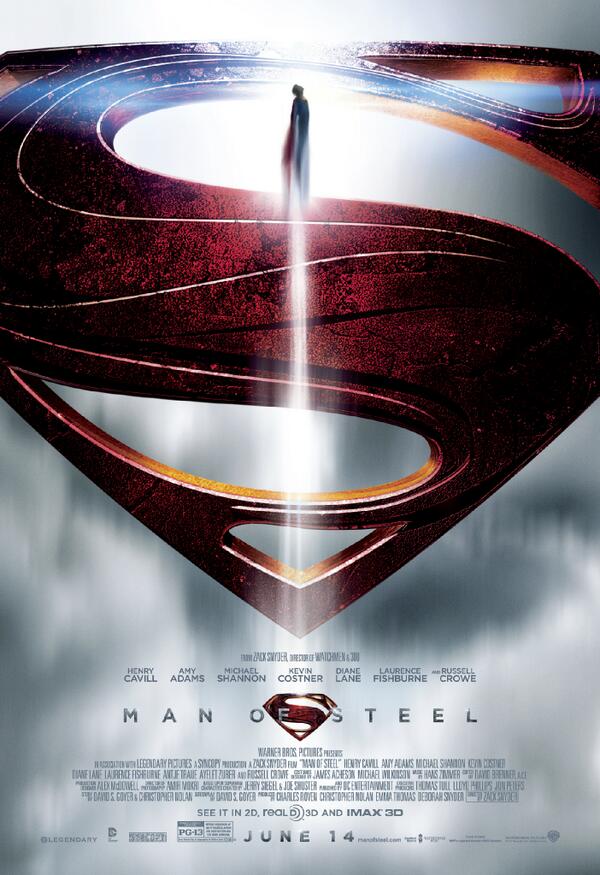 Image via Twitter.
How do you rate this poster? Vote LIKE or HATE below!